Helen's
Key West Concierge
Services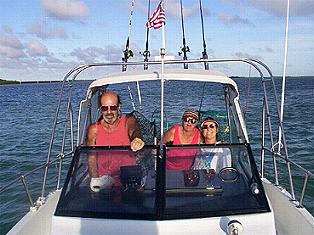 As soon as you board the boat, you're already 125 miles out to sea, and the food and sport fish are just waiting for you to drop them a line.
So if your headed down to Mile Marker Zero and would like to partake in the many watersports our Keys have to offer, be sure to ask Helen for her recommendation for the finest vessels at the most competitive prices available.
Helen's goal is to make your day on the water the most special day ever.
Snorkel and SCUBA our reef!
Or, if you need advice about the Key West and the Florida Keys historical landmarks, be sure to ask Helen about the deals she has for you.
She will be happy to make your reservation, point you in the right direction, and save you money as you explore the wealth of culture our Island in the Sun has to offer.
Live history by visiting the Lighthoue Museum, the Harry Truman Little White House, the Hemingway Home, and the Audubon house to name a few, and Helen will make sure you will see the sites and save some money.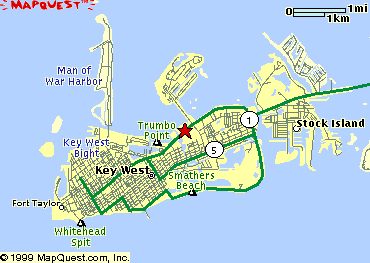 Helen is the concierge at The Inn at Key West and knows Key West and the Florida Keys like the back of her hand.
Her 25 plus years on the Island assures you of the finest tours and charters the Florida Keys has to offer.
Her friendly and working relationship with the owners and agents of her recommendations guarantees your intimate experience on every adventure.
Helen may be reached Tuesdays thru Saturdays 9am to 5pm at The Inn at Key West or called at this number:

Or called at this number:
- 305-294-5541 EXT 7360 -
Or for your convenience e-mail 24/7

Give her a call before you arrive in Key West so she can help you plan your stay, or make it a point to drop by "poolside" at The Hampton Inn once you get here, so she can make your visit stress free and save you some money too.
Are you thinking about getting married?
If so, be sure to visit Helen's Key West Weddings homepage for all your needs.
Just click the image below:

"
Helen is here to help you each step along the way.
Now you can have your own private photographer for 1/2 or full day.
My photographer will follow you and your family around town and capture print and digital images of your Island stay.
Visit our portfolio here, and call for our affordable prices.
Please feel free to call me at:
- 305-849-1815 -
For any questions or comments you may have.

Pages created and designed by Cayobo
All photos and text by Cayobo