Congratulations
To
Dave and Lisa
Wrobleski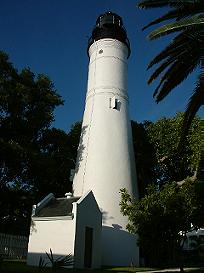 November 8th, 2002 was a picture perfect day in the southernmost city of the continental United States, and love filled the air at the Historic Lighthouse and Museum.
High atop the Lighthouse in Key West, Florida, Dave and Lisa came together to formally unite their lives as one. Their love for one another was attested to, and vows were exchanged as a warm tropical breeze rustled the leaves far below.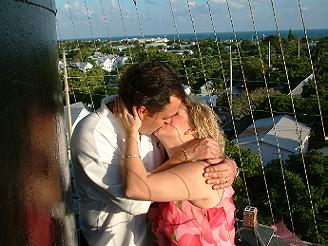 Then high above the ground, after they exchanged their rings, they sealed their commitment to one another with a kiss.
Continue to next page